Microsoft, Adobe Teaming Up To Beat Apple: REPORT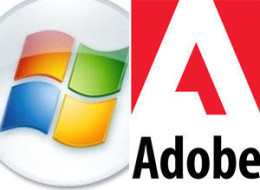 The meeting of Adobe and Microsoft, long hostile to each other, shows the extent to which Apple's grab of the iPad has changed the game of computer usage.
Let me be honest. I am a SharePoint consultant, and I love Flash. Personally I see the conflict between the two companies as idiotic. Why is Microsoft wasting time on Silverlight when Flash did it all 10 years ago? Why can't I save a Word document as a PDF without having to pay for something? Why is there not a Dreamweaver to SharePoint link?
The two companies have wasted a great deal of code fighting each other, creating what had been for a long time 2 sides of the web. Google and Apple have disturbed these two giants. Apple's iPad is the most radical device in 20 years, and has put the entire PC at risk. I am finding more and more the iPad is not just for beds and coaches. I find the iPad is better at meetings, better at conferences, better on flights, better in lectures, better almost everywhere and its just going to get better.
Microsoft blew this, and Windows 7 is in danger. But Adobe's very existence is in danger. These two companies need to come together, for Microsoft its a matter of not just becoming a Office stack, a replacement for Oracle. For Adobe it is survival.